May 15-19, 2023
Submit Portfolio (100pts)
https://goo.gl/forms/ler1PEhnRR6D9Qgn2
State Test Code (150pts)
Period 1:

N7YAZNEB



Period 3:
SBE4VADE
Period 6
:
S8MUPKEU
https://www.precisionexams.com/usoe/welcome/


Practice Test:
Digital Media Practice Test
Assignment:
Study for test.
2019 Digital Media 1B State Standards
2D Animation -- Students will produce and utilize 2D animation.
:-) (-:
Keyframe
Frame by Frame Animation:
Tween
FPS: Frames Per Second
24 FPS for Animation.
Digital Video: Students will plan, create, edit, and publish digital video.
Camera Angles
Helpful websites for study: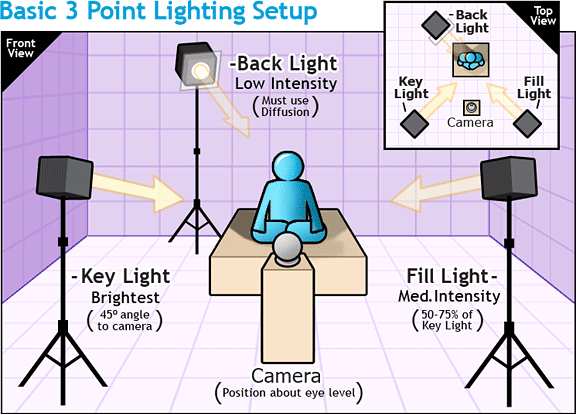 http://www.mediacollege.com/lighting/three-point/
Lighting
http://www.mediacollege.com/lighting/ambient/
Ambient Lighting
Point Light:
http://escience.anu.edu.au/lecture/cg/IlluminationJ3D/pointLights.en.html
Aspect Ratio:
http://apex.infogridpacific.com/dcp/flo-aspect-ratio.html